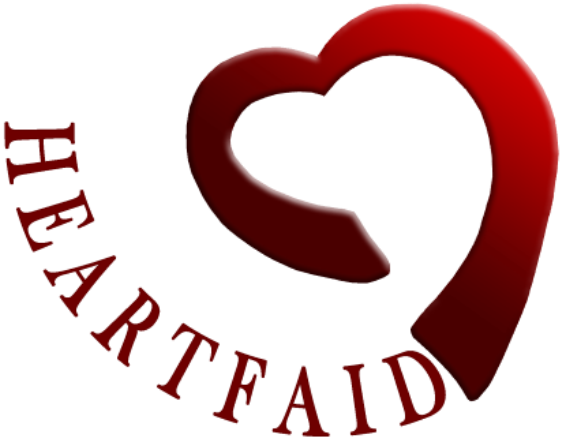 A knowledge based platform of services for supporting medical-clinical management of heart failure withing eldery population
Funded under: FP6-IST
Project reference: Grant Agreement n. 027107
Start date 1 February 2006     End date 31 January 2009

Objectives
Chronic Heart Failure is one of the most remarkable health problems for prevalence and morbidity.
HEARTFAID aims to make more effective and efficient all the processes related to diagnosis, prognosis and treatment of the Heart Failure within elderly population.
This general goal will be achieved by developing and providing an innovative technological platform that will be able:
to integrate biomedical data within electronic health record systems allowing easy and ubiquitous access to heterogeneous patients data;

to provide services for healthcare professionals, including patient telemonitoring, signal and image processing, alert and alarm system;

to support clinical decision in the heart failure domain, based on pattern recognition in historical data, knowledge discovery analysis and inferences on clinical data.
Project description
An international consortium, involving academic researchers, health care organizations and companies will develop and implement the knowledge-based platform of services proposed in the HEARTFAID project.
The core of HEARTFAID platform will be the Knowledge Level implementing both deduced and induced knowledge.
Deduced knowledge will be set-up by formalizing all the pre-existing clinical knowledge about Heart Failure. Novel and non-trivial induced knowledge will be extracted from the data collected during the project, by using innovative knowledge discovery procedures.
If the Knowledge Base represents the hearth of HEARTFAID platform, the "brain" of the platform will be the Clinical Decision Support System (CDSS).
The CDSS will provide a valid support to the health care operators and the decision makers.
The reliability and the correctness of the whole system will be guaranteed through an intensive clinical validation of the platform functionalities.
Role in the project
The Lab is leader in the WP devoted to the design and implementation of the Clinical Decision Support System.
A main activity is represented by the development of  algorithms for the analysis of echocardiographic image sequences and the extraction of clinical parameters.  In addition, methods for knowledge representation and  deductive reasoning  are considered, for interpreting the findings of imaging examinations and for formalizing clinical guidelines.